Ensembl Genomes is developed by EMBL-EBI and is powered by Ensembl software system for the analysis and visualisation of genomic data. For details of our funding please click here.
What's New in Release 21
New genomes
Updated genomes
Updated data

Peptide comparative genomics
BLAST Against Multiple Species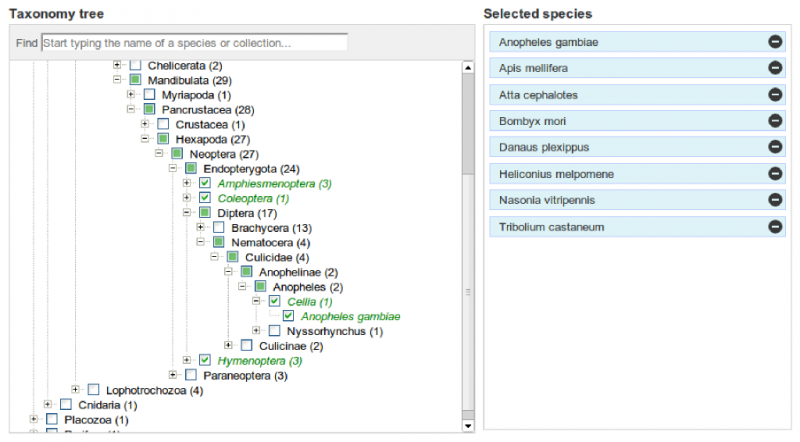 It is easy in Ensembl Metazoa to run BLAST against multiple species, such as all mosquitos or all lepidopterans.
On the BLAST page, click the Select species button to display an interactive taxonomic tree. Add species to the search database by clicking the box next to the appropriate taxonomic level. To find a species or taxonomic level, start typing the name in the Find box, and the name will auto-complete; click the name to jump to the relevant node in the tree. The chosen species are displayed on the right of the tree; remove a species from the list by clicking the minus symbol next to its name. Finally, click the tick symbol in the top right corner of the window to confirm the species selection.