About Belgica antarctica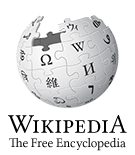 Belgica antarctica, the Antarctic midge, is a species of flightless midge, endemic to the continent of Antarctica. At 2–6 mm (0.079–0.236 in) long, it is the largest purely terrestrial animal on the continent, as well as its only insect. It also has the smallest known insect genome as of 2014, with only 99 million base pairs of nucleotides (and about 13,500 genes) [1].
(Text from Wikipedia, the free encyclopaedia.)
Picture copyright: Richard E. Lee Jr.
Taxonomy ID 315563
Data source Kelley and Denlinger Labs

More information and statistics
Gene annotation
What can I find? Protein-coding and non-coding genes, splice variants, cDNA and protein sequences, non-coding RNAs.

More about this genebuild

Download genes, cDNAs, ncRNA, proteins - FASTA - GFF3

Update your old Ensembl IDs
Variation
This species currently has no variation database. However you can process your own variants using the Variant Effect Predictor:
Variant Effect Predictor